North Devon D-Day Heritage Trail
North Devon D-Day Heritage Trail
What comes to mind when you think about World War II? The London Blitz? Churchill's famous speeches? D-day affected all parts of Great Britain, and every location and community played its part. North Devon has many Important World War II stories to tell – if you know where to look.
This linked booklet " Devon D-Day: A World War II Heritage Trail of the North Devon Coast " does just this.
The North Devon coast closely resembled that of Normandy, and trail aims to bring to life the military strategy that was being developed on North Devon's beaches, estuaries and sand dunes, in practicing for the biggest amphibious assault in military history.
The Heritage Trail booklet highlights some of the most important military and cultural sites of World War II North Devon. It includes locations connected to the work of British forces in North Devon alongside sites related to the American preparations for D-Day in the Assault Training Center – and the presence of thousands of American GIs in the area.
It's hard to imagine this peaceful corner of Devon and these beautiful beaches saw such explosive activity and harboured so many secrets vital to the success of D-Day, 6th June 1944.
Many innovative weapons used in the Normandy beach assaults were tried, tested and perfected here in North Devon as well as the incredible idea of pumping fresh water and petrol in pipes under the English Channel to the French coast.
American forces swamped the area in 1943 as they trained in new techniques and prepared to launch the invasion of Europe in the greatest amphibious operation in military history. Soldiers stormed ashore at Woolacombe and Saunton with smoke, live explosives and ammunition recreating the confusion, sounds and smells of combat they would face on the beaches of Normandy. But today listen to the happy squeals of children splashing in the sea where once thousands of US Army soldiers had pounded ashore to perfect their deadly art of war. The US Navy trained their landing craft skippers here too – those that were destined to be the first to hit the Normandy beaches.
But all this was overshadowed by the very event it had created and made possible – D-Day 6th June 1944.
Each location on the North Devon-wide, 12-point trail, is marked with a bronze plaque. The booklet features an area map and grid references (e.g. SS459309), helping local people and visitors to find their way around the key sites while revealing the military and human stories behind them. https://gridreferencefinder.com/ is a free OS tool to locate the references.
---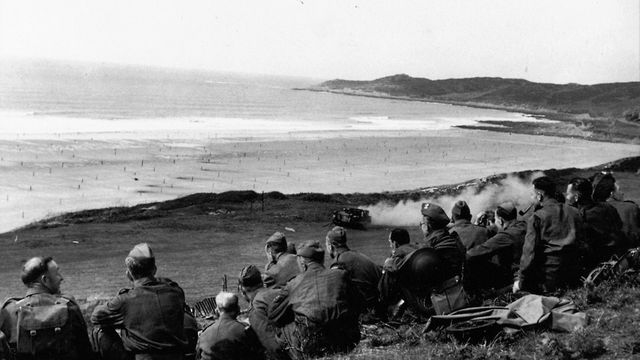 Allied soldiers above Woolacombe, 1943.
Picture: Mortehoe Museum - Credit: Mortehoe Museum
---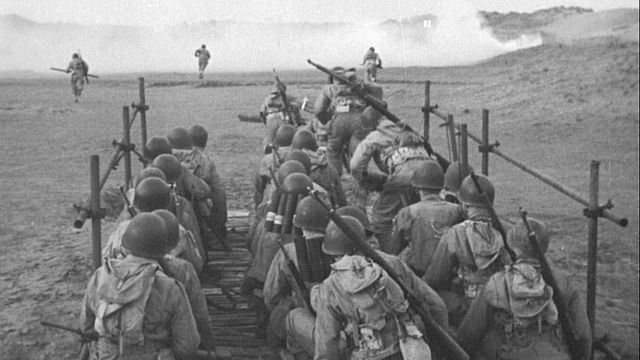 American GIs practicing attack runout from Landing Craft Personnel on Braunton Burrows, 1943.
Picture: Tony Koorlander - Credit: Tony Koorlander
---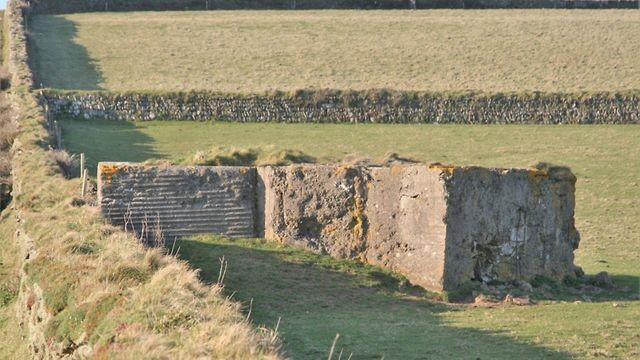 A dummy pillbox at Baggy Point, used for training in the run up to D-Day.
Picture: North Devon Coast AONB - Credit: North Devon Coast AONB
---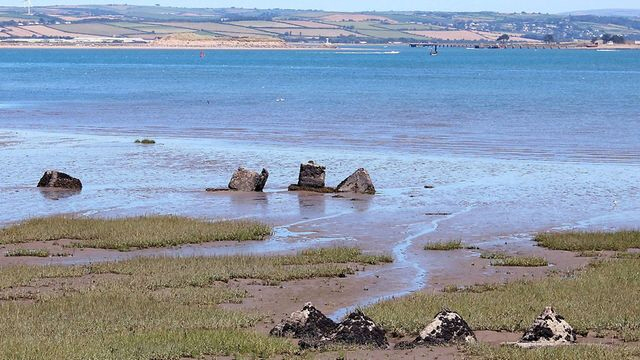 Remains of 'Dragons Teeth' anti-invasion obstacles at Northam Burrows.
Picture: Sarah Gallifent - Credit: Sarah Gallifent
---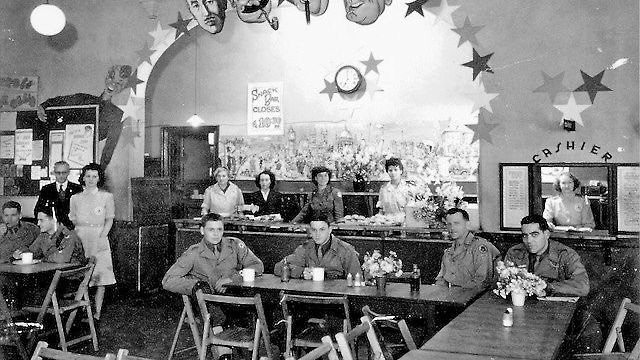 GI soldiers at the American Red Cross Centre, Woolacombe (now the Red Barn pub) 1943.
Picture: Mortehoe Museum - Credit: Mortehoe Museum
---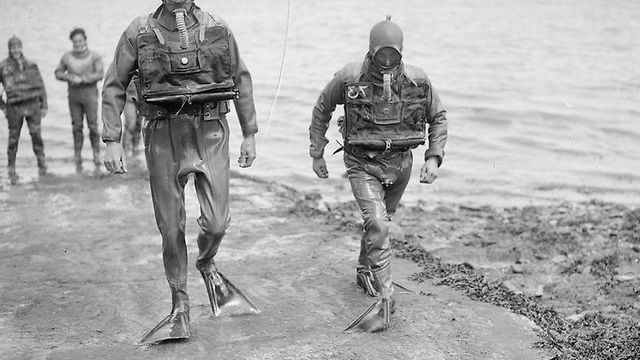 Frogmen from HMS Appledore ascending the slipway at Appledore, 1945.
Picture: Imperial War Museum - Credit: Archant
---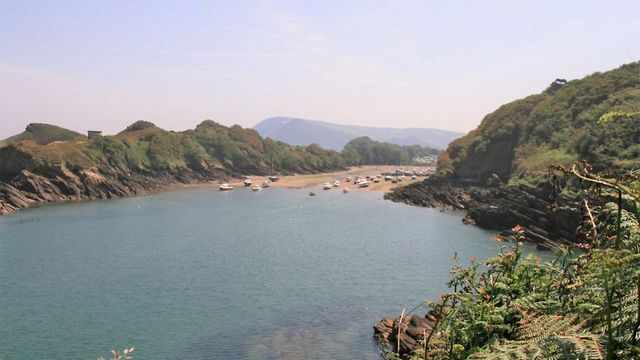 Watermouth Cove, where a pipleline under the sea (PLUTO) was
trailed between the North Devon and South Wales coast.
Picture: North Devon Coast AONB - Credit: North Devon Coast AONB
---